Take your pick of 5 luxurious bedrooms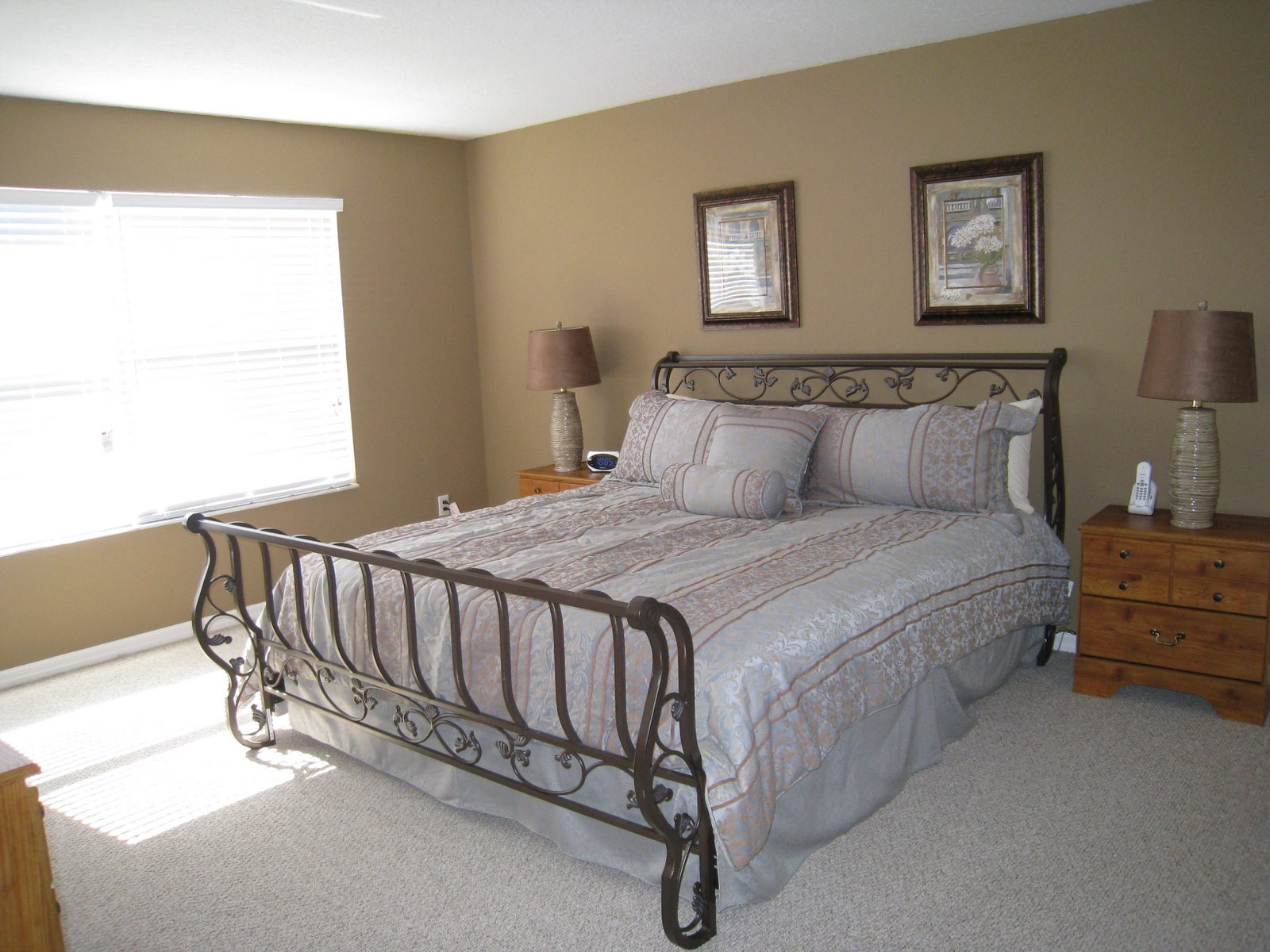 MASTER SUITE
Located on the second floor, this opulent master bedroom has beautiful views onto the pool deck and landscaped gardens. Furnished and decorated in relaxing shades of silver and old gold, this sumptuous room contains a kingsize bed with matching nightstands, modern lamps, clock radio and TV with dvd player. The bed is dressed with stylish quality linens and comforter. The walk thru closet ensures there is plenty of space for your clothes. A ceiling fan adds the final touch in this luxurious room.
The ensuite bathroom has to be seen to be believed. His and hers vanity unit complimented by a huge oval bathtub and a large walk in shower all just made for relaxing. Pamper yourself with our luxury toiletries and Quality towels are secreted in their own closet.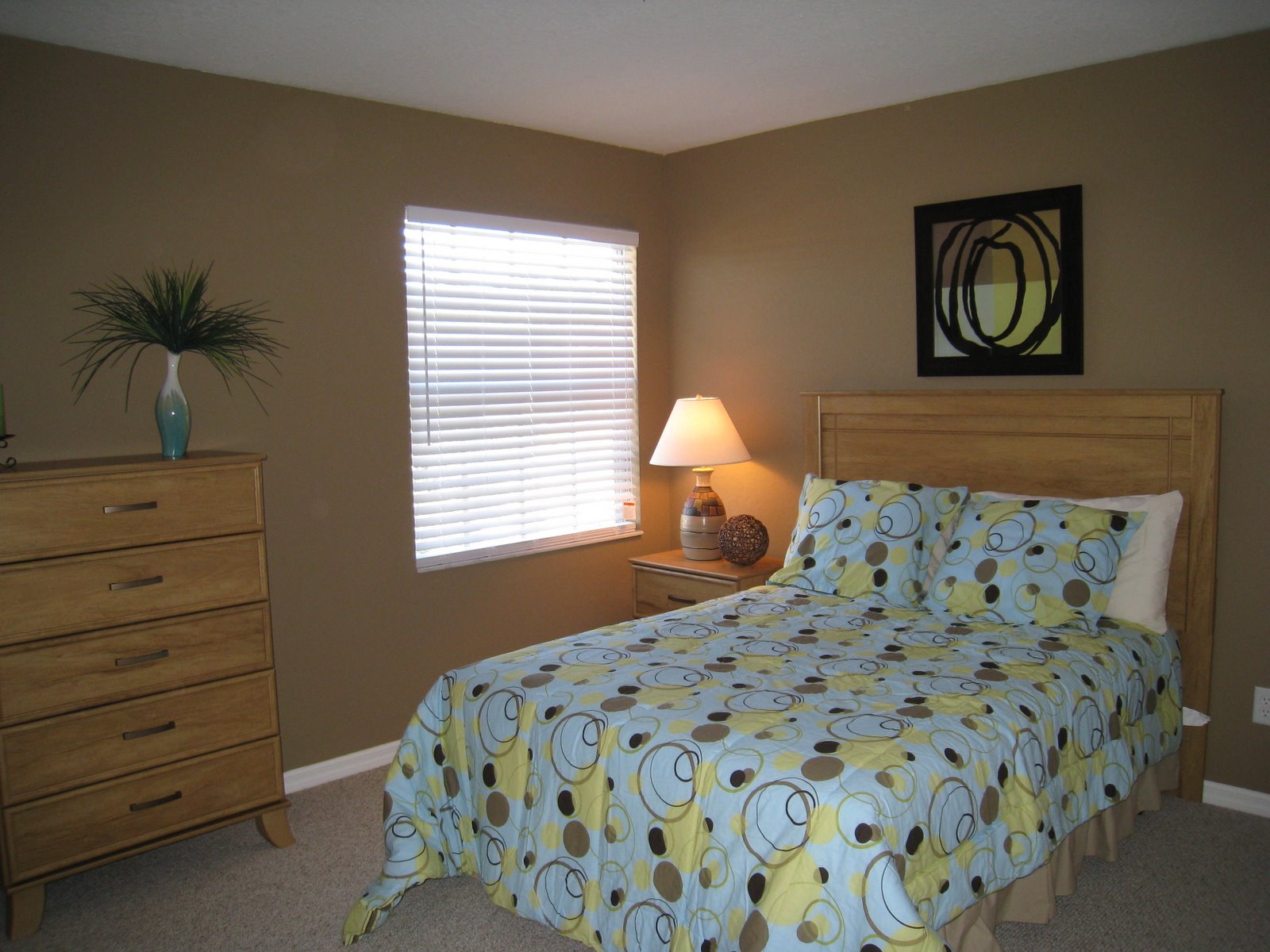 BUBBLES
This delightful bedroom is decorated in calming shades of light ash, gold and aquamarine and features a full size bed, nightstand, chest and TV/DVD combo. There is oodles of closet space to store your clothes and a ceiling fan to keep the room airy.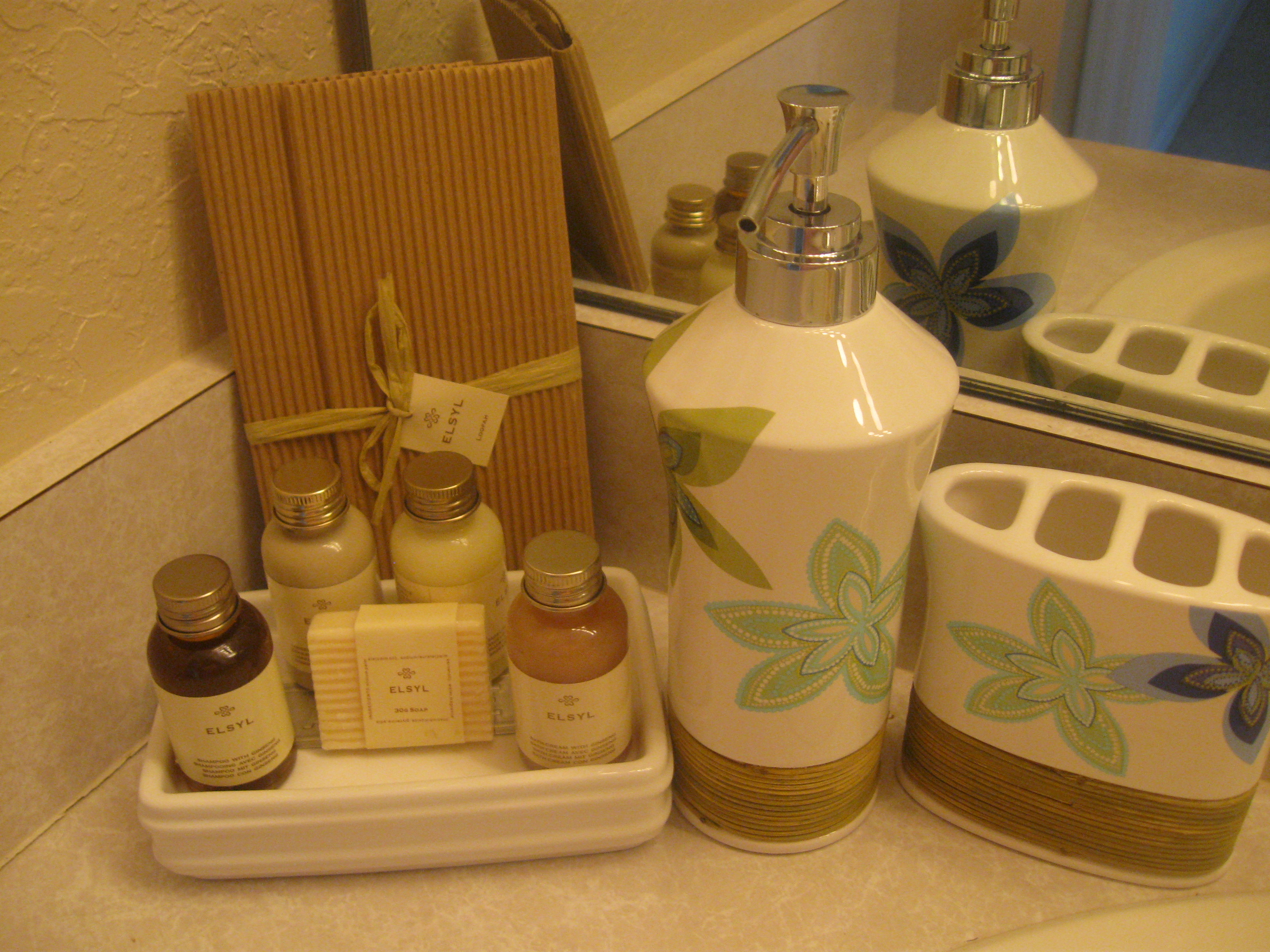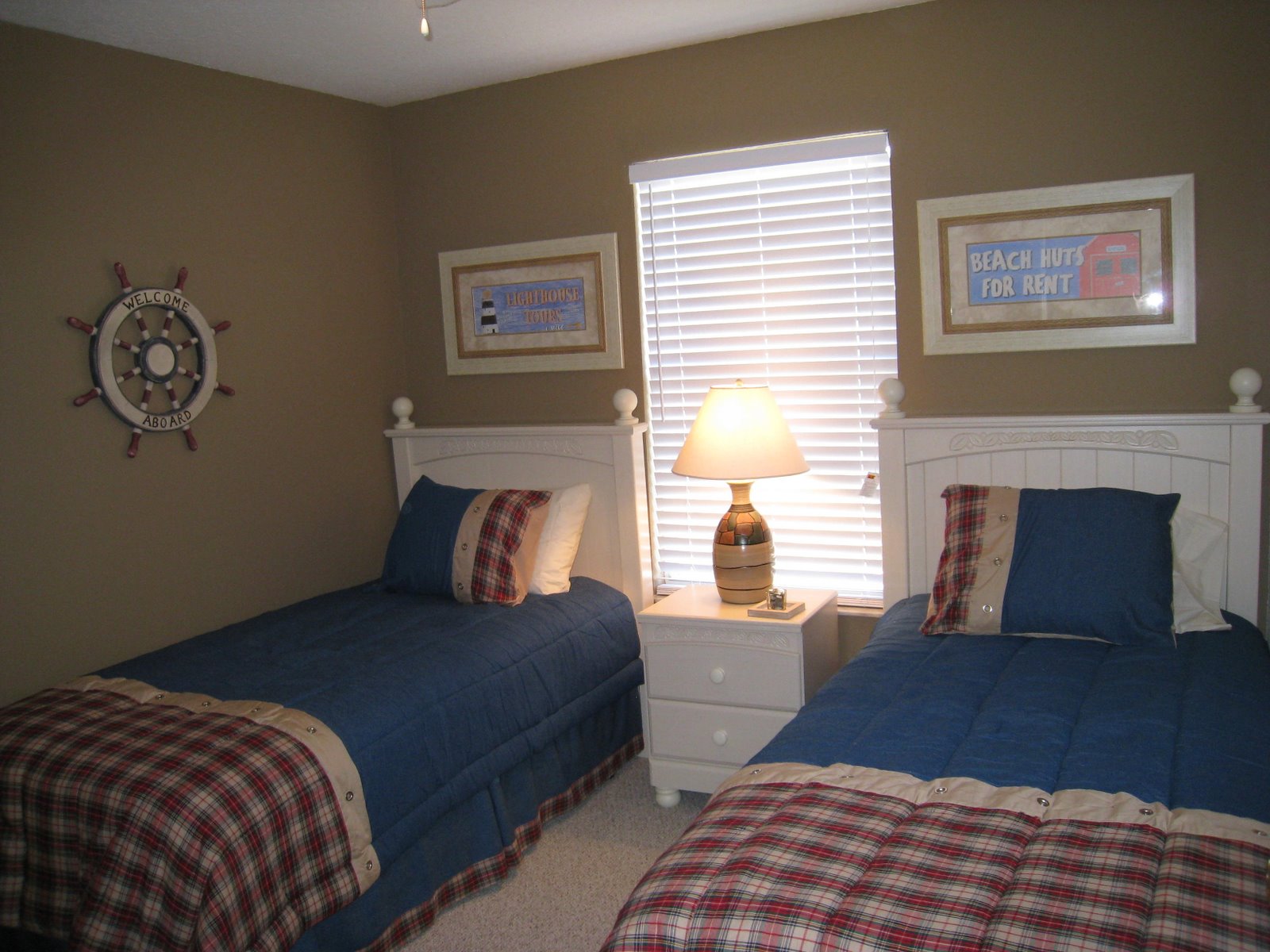 BEACHHUT 4 RENT
This room decorated in boyish denim and tartan and features white wooden twin beds with matching chest and nightstand. Again there is heaps of closet space to hang your clothes and a TV/DVD combo for your entertainment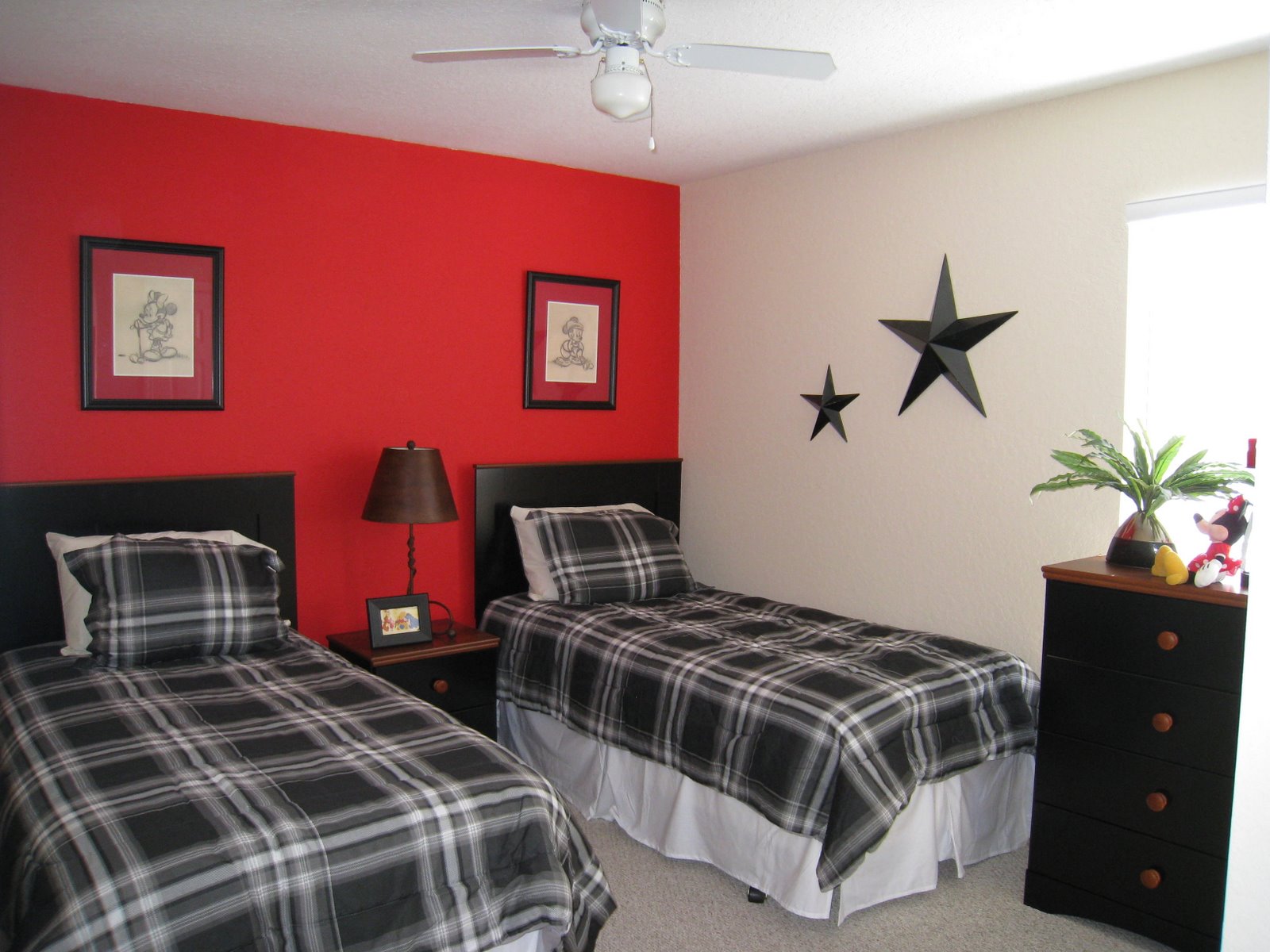 STAR
A star of a room – twin beds are decorated in stunning black and white with a large splash of red. Furnished to a high specification with central fan, there are nightstands and a chest and loads of closet space. To complete the ensemble there is a TV DVD player combo.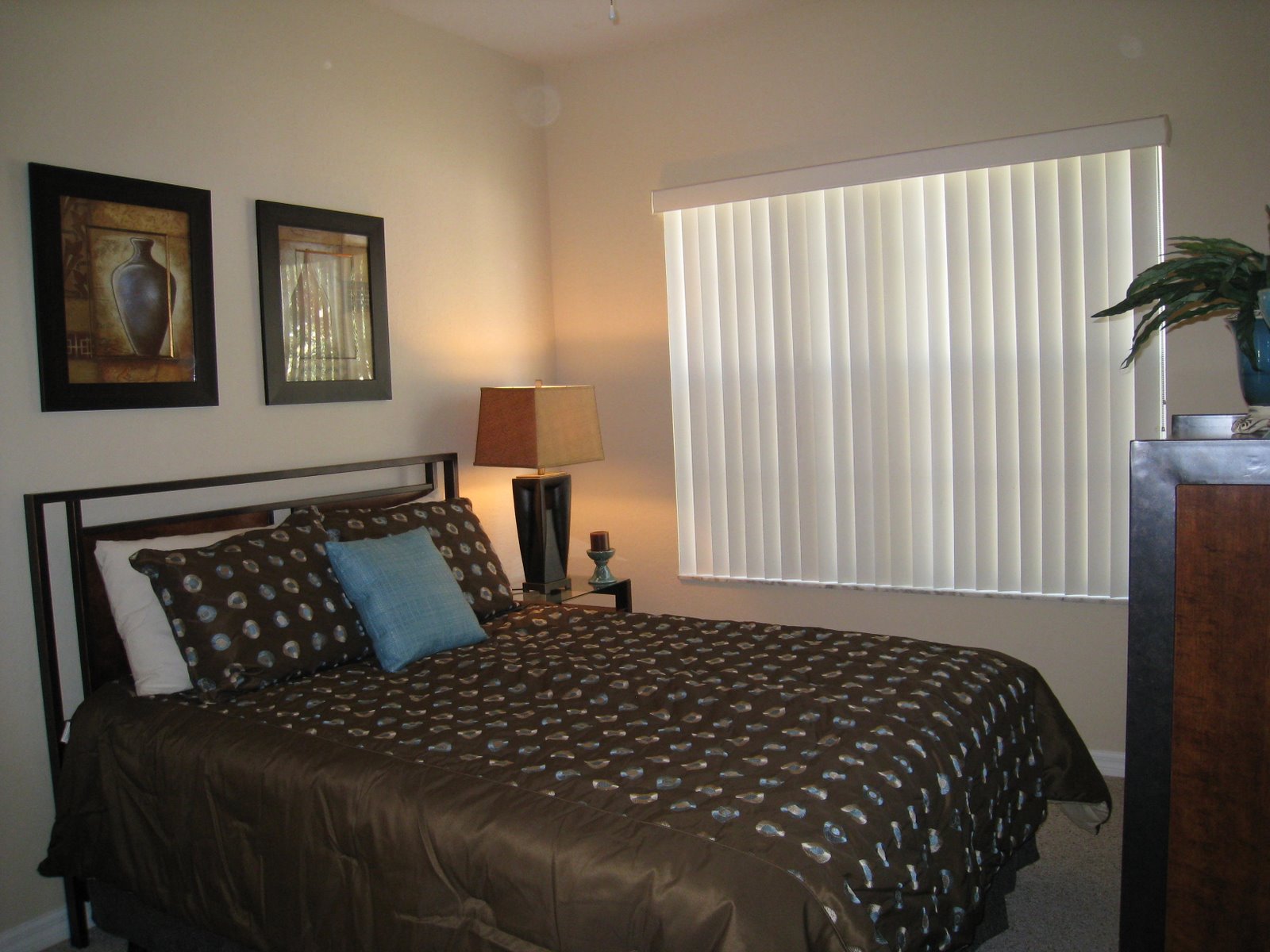 GUEST SUITE
Located on the 1st/ground floor, this dreamy room is decorated in rich shades of dark chocolate and aqua – just ready to melt away the travails of the real world. The second master features a queen size bed with modern designer furnishings and Tv with DVD player. Chic bedding compliments the colour scheme of this room and a ceiling fan keeps you cool. The ensuite features vanity unit, bath tub with overhead shower and wc. Luxury towels are provided.